NFC playoff preview: Green Bay Packers at Los Angeles Rams live
Jason Wilde offers three keys for the Green Bay Packers when they host the Los Angeles Rams in an NFC playoff showdown Saturday at Lambeau Field in Green Bay.
LET'S GET THIS PARTY STARTED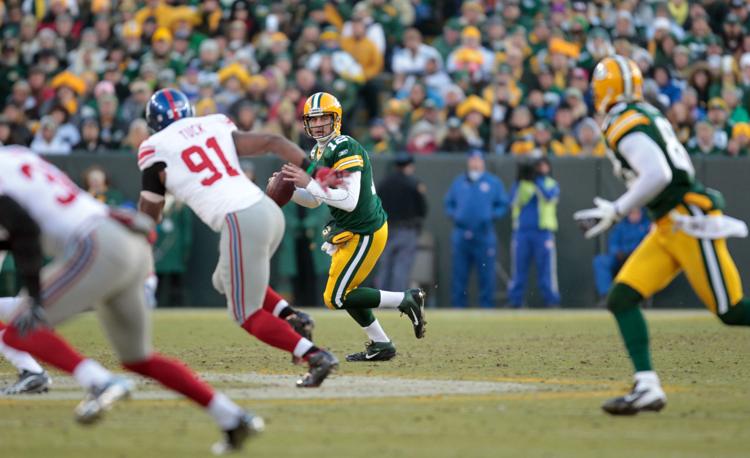 As the Packers learned in their NFC Divisional playoff loss to the New York Giants in the 2011 NFL postseason — or at least Aaron Rodgers, who was the only offensive player on the roster back then who's still around — a slow start can be fatal for a favored No. 1 seed playing at home and coming off a bye week. In that game, the Giants took leads of 3-0, 10-3, 13-10 and 20-10 during the first half, and the Packers never really recovered.
That's why starting fast against the Rams and their No. 1-ranked scoring defense will be pivotal.
While that 2011 team might've been especially rusty after Rodgers and most of the starters sat out the regular-season finale with nothing to play for, this group took a must-win approach to their finale, knowing a loss to Chicago on Jan. 3 could have cost them the top seed and the only bye in the conference.
Of course, this year's Packers offense was not only the NFL's highest-scoring unit (509 points, second-most in team history), it was also among the best in football history when it came to starting fast. The Packers scored on their opening drive 12 times during the regular season, just the third NFL team to do so since 2000 — joining the New England Patriots (13 times in 2007) and the Rams (12 times in 2017). And since 2000, the 73 points the Packers scored on opening drives this season are the most in the NFL. Their nine touchdowns were tied for the most opening-drive TDs in the NFL since 2000, too.
The Packers carried that over into the second quarter, scoring an eye-popping 219 points in the second quarter this season, the most in NFL history. Whether they can put together a first half like that against the Rams could decide the game early.
"That game was such an anomaly, I feel like. So many things happened that day that just hadn't really happened throughout the season," Rodgers recalled at midweek. "We're coming off obviously a big (six-game) winning streak. The Rams had an important play-in game in Week 17. We had a game with a lot to play for the 1 seed as well. They're coming in with the confidence that they should have. And we're coming in with confidence as well, with the season we've had and what we believe we're capable of. It just comes down to execution at that point."
HITTING THE RESET BUTTON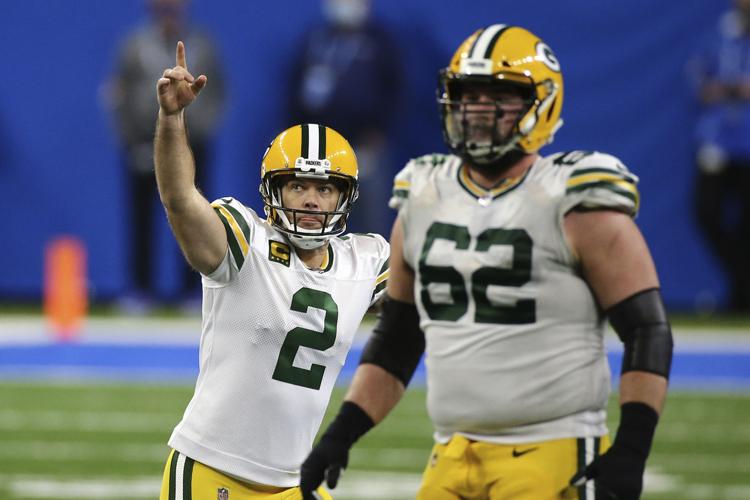 Packers special teams coordinator Shawn Mennenga has coached his group through a myriad of troubles this season, frustrated with different issues cropping up and a return game that has added very little of value in terms of field position with regular return man Tyler Ervin on injured reserve and having missed most of the season with a number of different injuries.
That's why Mennenga spent the playoff bye week working on fundamentals with his guys and focusing on the fresh start the postseason provides.
"The bye week, we went back and did some situations and things that you don't typically (see), and then we really worked on fundamentals," Mennenga said. "Last week to me was the reset, just reemphasizing a lot of the little things. We're totally focused on the Rams and what they're trying to do and how we can attack them in every phase. And then, try to play the best we can play. We're not worried about what happened in the regular season. We've learned from the past, and now we've moved on and are ready to go for this week."
Nevertheless, the Packers finished 29th in the 32-team league in widely respected NFL columnist Rick Gosselin's annual special teams rankings, a disappointing placement that would have been even worse had veteran kicker Mason Crosby (above) not been a perfect 16-for-16 on field-goal attempts. As head coach Matt LaFleur said multiple times during the season when bad things happened on special teams, "Those can get you beat."
The Packers' aim now is to avoid those potentially catastrophic miscues that could end a season, and LaFleur did say during the week that he would take an "all-hands-on-deck" approach on special teams, meaning Mennenga could have some veteran starters at his disposal.
"I don't want anything bad to happen," Mennenga said. "It's been a different thing every time. I can't predict what the future is. We've tried to correct that and we're going to go on and see how the game plays out. Hopefully good things happen for us. Play hard and see what happens. But I can't worry about what happened in the past, because it's in the past. I've got to move on and be ready for what happens today."
CAM CAM DANCE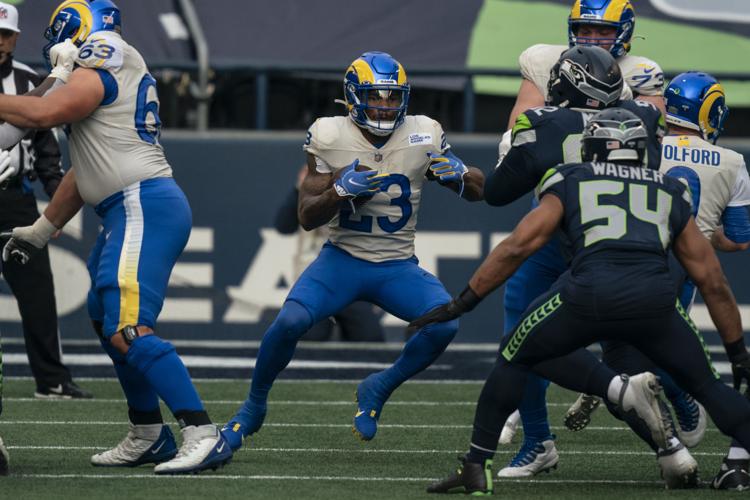 No one — especially not defensive coordinator Mike Pettine — has forgotten last year's ignominious exit from the playoffs for the Packers, as the defense ceded a mind-boggling 285 rushing yards to the San Francisco 49ers in an NFC Championship Game loss. While the Packers were able to put up much greater resistance against the run this season, finishing regular-season play tied for 13th in rushing defense (112.8 yards per game), those Levi's Stadium demons won't be exorcised until the group can deliver a shutdown performance in an elimination game like Saturday's.
"We're certainly a lot closer to what we want it to look like," Pettine said at midweek. "The bar is set extremely high and we're always striving for it. Of course, we feel like we've progressed, we've trended in the right direction. But you're only as good as your last performance. What we've done getting to this point, when we step on the field on Saturday, means absolutely nothing. If we want to play in the NFC Championship Game, we have to go out and earn it. I think our guys understand that."
Against the Rams, the task will be to stuff rookie Cam Akers (above), who only had 625 rushing yards in the regular season but was the breakout star of the Rams' 30-20 NFC Wild Card win at Seattle last Saturday, when he ran 28 times for 131 yards and a touchdown. He also caught two passes for 45 yards, giving him 176 total yards from scrimmage, the most by a Rams rookie in their postseason debut in franchise history.
"He's an explosive back. He's capable of getting big plays. That's evident," LaFleur said. "All you've got to do is turn on the tape. He's a good receiver as well. I just think he does a great job of reading it one gap at a time, being able to stick his foot in the ground and explode."
One area where the Packers appear to be much improved is in their effort to set the edges against the run. While their star pass rushers, Za'Darius and Preston Smith, love to get after opposing quarterbacks, their passion for the dirty work of hemming in running backs from getting outside wasn't as intense. But outside linebackers coach Mike Smith believes the duo was much better against Derrick Henry on Dec. 27 and is hoping that was the start of taking that part of their jobs more seriously.
"I wouldn't say we were bad throughout the year setting the edge, but we obviously had our issues at times," Smith admitted. "I'm always going to be honest. If something doesn't look right, (I'll tell them), 'It ain't right, guys. This is not acceptable.' The film never lies. Whatever you put on that film, that's who you're going to be. Around this league, you don't want to be known as somebody that's not a violent person. This is a violent game. These guys are grown men. I'm not going to sit here and hold your hand and ask you nicely, 'Can you please do it?'"
Date: Saturday January 16 at 4:35 p.m. ET
How to watch: Live on DAZN
This matchup is already shaping up to be a classic, pitting the Packers' top-ranked scoring offense against the Rams' league-best scoring defense. Rodgers is the presumptive MVP favourite and Davante Adams rightfully earned a first-team All-Pro selection, while Donald should lock up his third Defensive Player of the Year award, as Jalen Ramsey and the Rams' secondary will be swarming for turnovers. Simply, this is the type of game we've been waiting for all year.
Rodgers doesn't need much external motivation but was reportedly incensed when the Packers selected quarterback Jordan Love in the first round of the 2020 draft. Instead of brooding, Rodgers submitted one of the greatest seasons of all-time — his 2011 MVP campaign is the only one in his catalogue that's comparable — throwing for a league-best 48 touchdowns against five interceptions, while forming the NFL's most dangerous QB-WR combo with Adams. Marquez Valdes-Scantling emerged as a solid No. 2 option, while tight end Robert Tonyan posted 11 touchdowns. Rodgers also benefited from playing behind the NFL's best offensive line, featuring first-team All-Pros David Bakhtiari and Corey Linsley.
It's not the juiciest storyline, but how the Rams' defensive line fares against the Packers' offensive line may dictate this matchup. Donald is an otherworldly force, but he will undergo an MRI on a rib injury incurred against the Seahawks, and though it would take a season-ending ailment to keep him out, his effectiveness may be diminished. Although the Rams' secondary will be tested by Rodgers, who is at the top of his game, it's a deep unit well-equipped to slow the Packers down. Ramsey will likely shadow Adams, Darious Williams — who was arguably the best player on the field against the Seahawks — will take Valdes-Scantling, while safeties John Johnson and Jordan Fuller are quietly among the best tandems in the NFL. Watch Now!